CAPILANO UNIVERSITY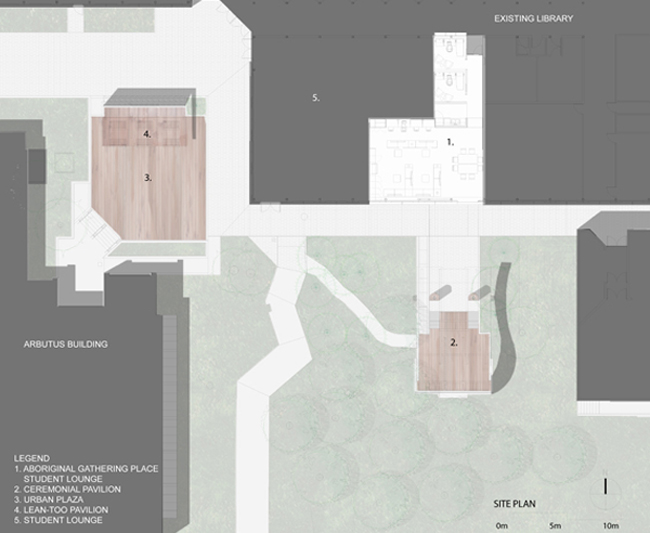 Location: North Vancouver, BC
Completed: December 2012


Capilano University Aboriginal Gathering Place Project is a 1200 sqft Tenant Improvement (TI) within the existing library and 2 pavilions in close proximity to it. Pavilion A directly adjacent to the TI will be used for outdoor ceremonies and a gathering place in the forest for all students on campus. Pavilion B directly outside the President's office reactivates a previously sunkin concrete plaza. The new Pavilion and wood deck will create lean-too shelter for students to use. It will also double as an outdoor event space.


Client:
Capilano University

Design Team:
Alfred Waugh (Architect in Charge), Nick Bray, Matthew Lahey

Consultants:
Structural Engineer: Equilibrium Consulting
TI Mechanical Engineer: Aerius Engineering
Electrical Engineer: Aerius Engineering
Code Consultant: LMDG Building Code Consultants Ltd.
Geotechnical Engineer: Thurber Engineering Ltd.

Contractor:
Aberdane Construction Ltd.